How to get followers on TikTok: 13 marketing tactics

Different from other social media platforms, TikTok's success can be attributed to its grounded approach, which has a direct impact on brand positioning.
While brands are more likely to advertise on Instagram and Facebook by positioning their brands and creating high quality content for brand building, they have a simpler and more popular way to make their brands' social presence on TikTok. It is this big difference in style that makes TikTok influencers and creators more engaged with their followers.
TikTok is riding high on the road to gain followers. No only the big-name brands or famous influencers can make their posts go viral, but also average TikTokers and small business owners can become overnight stars.
Read on to understand why brands should market on TikTok, and the innovative marketing strategies on TikTok. Start building your brand's presence up right way with the tactics and tips on getting more TikTok followers and revenue.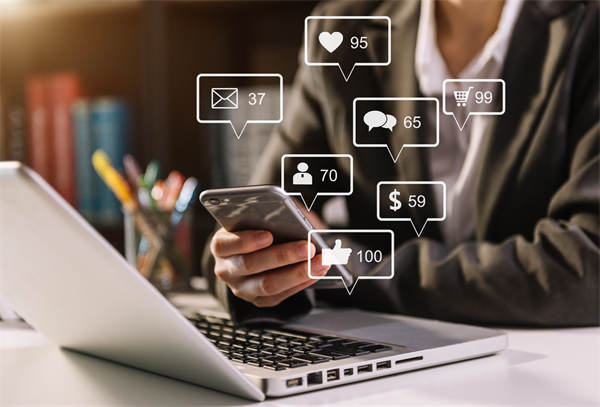 Why TikTok for social media marketing?
TikTok shares many similarities with social media channels such as Twitter and Instagram. But TikTok's unique algorithm gives each video a relatively fair chance of exposure. It surely helps TikTok to rake in a large number of users from Twitter and Instagram in just 2 years.
The main difference between TikTok and other social media platforms, especially Facebook and Instagram, is that the latter's homepage recommendations consist mainly of the user's friends, crawling through the address book to recommend people they might know to follow. TikTok does exactly the opposite, not focusing on the user's immediate network, but recommending content that is largely irrelevant.
TikTok is aiming to extend the length of time users spend on the platform. Compared to Facebook and Twitter, which have consolidated their social circles and then get more followers, TikTok is clearly taking a bold move on the journey to increase followers.
TikToker also allows its users to add a link in bio. It's the marketing level of sophistication that makes TikTok such a creative hotspot for creators.
In addition, the majority of TikTok users are between the ages of 10-29. The age structure also makes it easy to orientate content creation. The Generation Z's notorious "Parvenu" attribute is the archetype used by many creators to create their user profiles. The Generation Z is the primary target of all platforms, big and small. And, TikTok, focusing on mainly the viral marketing content, is the "playground" of the Z generation.
13 tactics to get more followers and revenue on TikTok
1. The viral "fission" marketing formula
TikTok is a video-based social media platform where brands, creators and influencers can express their personalities and drive brand awareness. Although it has been reported that TikTok intends to learn from YouTube to develop a long-form video channel, the initial advantage of short-form video will be hard to leave behind.
TikTok adopts an unconventional algorithm to recommend videos for its users. One of the aims is to make creators sense the value of their work, and to accumulate creative material for the platform.
TikTok does not disclose the content of its algorithm, but TikTokers know exactly what kind of videos are popular. The algorithm assigns "points" to videos based on their regeneration rate, completion rate, shares, comments and likes. The more "points" a video has, the more popular it is.
Users are automatically redirected to the For You feed when they open the app, and the 'survival' of a video is at their fingertips. For example, if the system recommends the video to 10 users, and if they choose to actively interact with the creator (including but not limited to watching, replaying, commenting, liking, sharing), the video will be automatically recommended to 100 people. The attitude of these 100 users will determine whether the video will be "promoted" and to be actively recommended again.
SendAFriend, an independent seller, says that the company has been able to achieve sales of $5 million in 2 years, thanks to TikTok's viral "fission" marketing mechanism.
2. Audience targeting strategy
To get followers on Tiktok, you should first target your audience. The main points to consider when targeting audience include: age, gender, interests, occupation, emotions, status, income, consumer awareness, and commonly used websites. However, because TikTok's audience is very young, the targeting of the audience does not need to be broken down too much.

3. Original, real and authentic contents
With so many sounds on TikTok, it's important to be authentic and stand out with your unique content. You don't want to post videos that sound like a sales pitch, that's not the reasons that users are spending time on TikTok. TikTok users want to be entertained or informed, not marketed to them. Spend time on the app yourself before you start your TikTok marketing efforts. Once the algorithm knows what you like, it will give you quality content that you may find inspiring. And the content in turn can enhance the creativity of your own content.
Most of TikTok's content is shot, edited and uploaded on smart phones, hence the quality of the content is relatively poor. But this will not be a reason to hold back. TikTok users are more interested in the authenticity of the content, not in the marketing speak. TikTok is a social media platform based on short videos, so it is important to start with the essence of the content.
However, how to create eye-catching and authentic content in 60 seconds will be a challenge for creators and brands to overcome.
4. Use your smart phone!
As we've mentioned before about the grounded nature of TikTok — there's no need to struggle on whether or not to use 4K HD camera gear when making a video on TikTok. Just open TikTok on your phone and record directly, using the built-in one-click filter and lighting options. It's an economical and practical approach on a limited budget.
Of course, you can compromise on picture quality, but not on sound quality – keep your microphone handy!
5. Of course live streaming
TikTok itself also supports and encourages creators to go live stream, by pushing live notifications to their followers and allowing users to watch the system's recommended live channels when browsing the recommended section. For creators, live streaming is a great way to build up popularity and increase followers. And gifts are a good way to earn money, so you get two birds with one stone.
6. 30 seconds or 60 seconds?
To ensure that the content is interesting and entertaining, the pace of the video needs to be adjusted according to the preset length of the platform. Generally speaking, 15-second videos are suitable for short news content with more focused information, while 60-second videos are suitable for deeper details. If it is very good content, consider splitting it into multiple 15-second videos to maintain high click-through and completion rates.
7. Engage with your audience as much as possible
When you're learning how to get more followers on TikTok, you must understand it is also important to engage with your audience. TikTok comment section is a great place for you to talk and interact with your audience. Actively engage with the community by "like" the comments of your audience, making them have a sense of belonging and honor. .
If there are too many comments to reply to, you can choose to batch process and set up automatic replies to common comments. TikTok also comes with a filter function that automatically removes comments containing certain keywords or phrases.
8. Follow the TikTok trends
Don't forget to browse through TikTok the For You feed before choosing your video theme, as you can get inspired to create content that fits the TikTok trends right now. This works also well with the TikTok algorithm. While it is a great way to see what's trending on the platform, to create popular contents and to get more followers on TikTok, you are not suggested to rubbish a trending topic/hashtag.
Unlike content recommendations that rely on user search tags and keywords, TikTok automatically picks videos for users based on its algorithm — "user profile analysis". Similar behaviour is handled in a similar way, with users using similar behavioural tracks being grouped together by the TikTok algorithm and thus recommended. The topics represent to a large extent the greatest commonality of interests between users.
But the reality is that there is also a lot of misuse of trending hashtags, i.e. in tagging unrelated videos as trending hashtages. This kind of behaviour will discourage users who originally came for the trending hashtag.
9. Tell audience what your video is about
It is normal to insert a title at the beginning of a video or to design the title as a video cover, so that your audience can have a general idea of the content of the video. This way of ensuring the audience's 'right to know' has been tested by many famous influencers.
As each phone has a different aspect ratio, try to keep the headlines focused, otherwise important information can easily be obscured due to the length of the characters. And don't forget to add subtitles at the end.

10. Make use of TikTok new features
TikTok is always introducing new tools – GIF stickers, sound effects, frame content and more. These new tools can inspire your creativity and spice up the videos.
11. Best time to post on TikTok
TikTok's algorithm is still a mystery. The recommended frequency of posting on TikTok is 1 or 2 times a day and being active online several times a week. This will keep your content fresh and interesting.
12. Grow Your Community On TikTok
There are active groups in TikTok Creator, TikTok Creators Support and TikTok For Beginners, where creators can find their own group and even build new discussion groups for their own social circles. It is another good way to engage with your audience.
13. Partnering with TikTok KOLs
By partnering with KOLs and paid advertising, you can get followers and revenue on TikTok rapidly. Peace Out Skincare is one of the brands that used Shopify to build their website and became famous in the beauty industry when they partnered with Sephora. The focus was later shifted to their websites to broaden sales channels, and KOL marketing by sending giveaways to TikTok influencers.
The highlight for Peace Out Skincare was a video with 12 million views, 2.4 million likes and 60,000 shares, which resulted in 15,000 sales per day. In the months since its release, the video has remained on the top trending topics and the number of sales orders has grown steadily.
How are you growing your TikTok following and Business?
TikTok has a lot of potential still to be unpacked, such as the TikTok Shop, which is running on a small pilot basis. So taking advantage of TikTok features wisely, creators, brands, or business owners can get followers quickly, increase your reach, and grow revenue.