With millions of followers and creative strategy, Red Bull killing it on TikTok

In 2020, the global epidemic has restricted travel and everyone has started a "home economy". TikTok, already a big enough hit, is growing at an alarming rate.
TikTok isn't just a marketing tool for influencers and creators. In fact, TikTok has millions of brands and businesses that use it. Red Bull, a Thai beverage brand, is one of them and killing it on the platform.
Interested in Red Bull's strategy on TikTok for their brand? You should be.
The success of Red Bull is not only due to the product itself, but also to the marketing of the brand. Today we will look at how Red Bull is cutting across the global market through its pervasive marketing techniques on TikTok, and other social networks.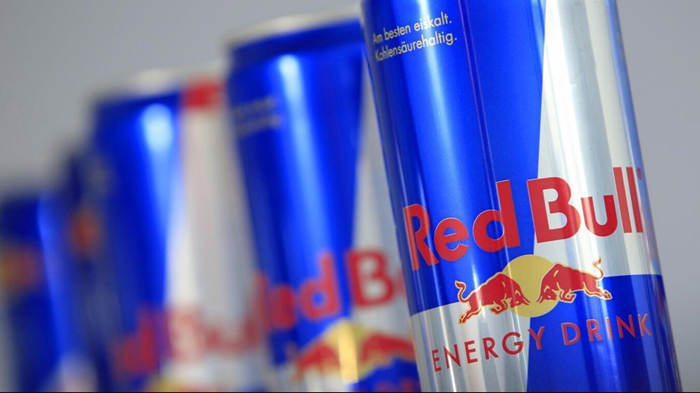 Brand information of Red Bull
Founded in Thailand in 1966, Red Bull is a vitamin-based functional drink with anti-fatigue, energising and refreshing effects. The earliest consumers in Thailand were blue-collar workers and truck drivers who often had to work late at night.
In December 1995, the Hua Bin Group, owned by Thai businessman Yan Bin, introduced Red Bull to China. And at the Chinese New Year Gala that year, a commercial saying "Red Bull has come to China" brought Red Bull into the Chinese people, quickly creating a golden whirlwind in China.
Sports marketing
Different from the marketing strategy in China, Red Bull's marketing in the West was aimed at extreme athletes who were engaged in more exciting and dangerous sports than regular sports. With its avant-garde brand positioning and brand spirit, Red Bull recruited elite athletes from all sports, covering almost every sporting arena. The series of adrenaline-filled challenge videos and images then created a continuous viral marketing campaign across the internet.

Holding events
Focusing on extreme sports is not all that Red Bull's strategy entails. Another of their strategies is through sponsorship, i.e. hosting events to utilize content marketing and promote the brand. Examples include sponsoring sporting events and the Red Bull Music Festival.
Red Bull's Social Marketing Strategy
The key to Red Bull's success as the world's number one energy drink brand has been its commitment to content marketing rather than a Hard Sale approach to its products. Red Bull is the classic and ultimate example of content marketing.
Red Bull's content marketing has been developed through its global mainstream media presence. The long-term management of the brand's content power has been generating consumer interest and buying inclination.
On Facebook
With 4.7 million followers on Facebook, Red Bull official account mainly posts videos and photos of various extreme sports, such as videos of athletes flying through the air on bicycle or ski. The visual content generates great surprise or admiration among followers.
With youth-friendly copywriting, the Red Bull Facebook account is boosting their audience engagement and close to the interests of its young consumers.

On YouTube
Red Bull has 10.7 million followers on YouTube, and its content is divided into three broad series.
"This Week On Red Bull", which focuses on weekly updates on events and sports.
"Red Bull Cartoons", a series of cartoons featuring the Red Bull brand advertising, which was discontinued a year ago.
"Red Bull Backyards", which featured race courses and some investment venues.



On Twitter
Red Bull has 2 million followers on Twitter. Its main content is not only some highlight moments of the athletes' extreme sports, but also some copy that goes with current trends and hot spots. For example, the mood of the back-to-school season is happy and positive, paired with emojis of athletes' winning moments.

On TikTok
Red Bull was one of the first brands to market on TikTok. It has certified more than 20 business accounts depending on different races in different regions. The official account @redbull has 6.8 million followers.
TikTok's short, energetic videos are perfect for the brand. Red Bull therefore focuses on sports, providing coverage of popular events in a variety of extreme sports, and also combines music and cultural ideas. With a full range of lifestyle content that conveys the the brand concept, it appeals to sports fans and viewers who want to see something cool.
Red Bull's videos on TikTok
Most of the videos posted by @redbull are extreme sports videos and challenge videos shot from special perspectives, including skiing, diving, racing and more. All of them are visually striking, and the accompanying recorded sound gives the viewer auditory stimulation.

One of the hottest sports of the summer, diving was not missed by Red Bull. Its diving videos get 180,000 views. Compared to other videos that simply find a place to dive, Red Bull's videos focus on a third party perspective shot from a distance. In the videos, the locations and perspectives of the camera are given. The whole diving process was filmed, and presented through keyed images, which are were surprising and shocking.
Partnership with KOL
Red Bull has several branded hashtags on TikTok, mainly #redbull, #Red Bull Soapbox, #Red Bull TV and more. The branded hashtag has accumulated 16.5B views.
Most videos with these hashtags are created by collaborating KOL, athletes, or fans doing experimental challenges with Red Bull bottles or drinks. There are videos about simulating the sound of a fire alarm with a Red Bull bottle, a restaurant ordering a Red Bull but turning it into a bomb, participating in an interactive video imitating diving, and fancy challenges to catch a Red Bull bottle in the air or water…

The creator @sunday did a magic trick with the chokepoint of a Red Bull bottle. He finishes pouring the drink with the "STOP" sound, and finishes it at the right moment, as if by magic. The whole process is revealed at the end of the video, which makes all laugh.
This Red Bull magic video is simple, fun and doesn't look too difficult to complete. Still, because of its humour, it is memorable. Although the video doesn't tell you why Red Bull is a great product, you may still remember the brand due to the entertainment factor.
In closing
Obviously, Red Bull has been doing exceptionally well on social media platforms, including TikTok, right now. Well, does it inspire your TikTok strategy and feed?
For brands, as long as you make good use of TikTok's user resources, create attractive videos, and increase engagement rates, you can quickly boost your TikTok followers' base and succeed in TikTok.