Tiktok Account Ideas: How To Choose between a Business and Creator Accounts

Tiktok Account Ideas:
You always have an option of account type when you join TikTok. On TikTok, there are two different kinds of accounts: Creator and Business accounts. Would it be better to open a business account or a creative account? These both have restrictions and provide various opportunities.
This answer is simple if you only use TikTok account for fun. The solution, though, isn't that simple if you're utilizing TikTok to market your business. This topic is brought up frequently, with several points to consider. Whichever account type you select genuinely relies on your objectives and what appeals to you in an account. In order to grasp the Tiktok account ideas, read this blog and enter the TikTok world with a well-defined strategy in mind.
Types of Tiktok Accounts:
Let's examine the main functions of the two types of TikTok accounts that can be made.
Business Account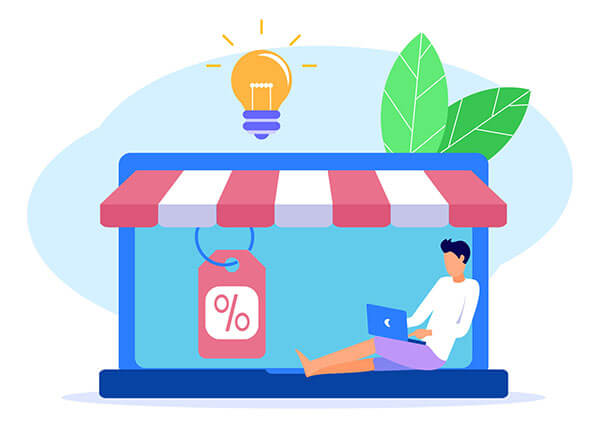 The business accounts are designed with business needs in mind and provide a wide range of tools to construct, run, and keep an eye on your business operations on TikTok.
They are open to the public and make it simpler than using a personal account to interact in a timely manner with your audience. For you to develop and enhance your marketing plan, the Business account provides resources like statistics, creator studio, third-party connectivity, etc.
Creator Account

A Creator account is perhaps a personal account. Its main objective is to meet the demands of all creators, including singers, actors, influencers, and anybody else who would like to express themselves on TikTok.
Accordingly, a Creator account's functions are designed around helping those skills show on the social media platform.
Up until August 2021, TikTok also provided a unique creator account, that has now become a component of the private account.
Continue reading to learn about the primary differences, pros, and cons of each type of account if you're still unsure which one best meets your needs.
Pros and Cons of Tiktok Business Account:
Pros
You can use the capabilities of a Business account to view the overall picture of your TikTok performance and modify your plan and actions as necessary.
You can access additional tools and insights with the Tiktok Business accounts. Ads, analytics, the business creative hub, a music library for commercial use, etc.
You can message anyone using the Business account.
If your company offers eCommerce services, you can create a unique catalogue and store it to display your products.
You are permitted to include a link to your external website in the bio if you have a business account.
The only account type out of the two that enables integration with outside solutions to better improve your marketing efforts is the Business account.
Cons
Owners of business accounts are only permitted to access the commercial sound clips and are not permitted to use the complete audio library.
Companies with Business accounts have fewer duet and stitching options on TikTok as a result of the restrictions on the use of sounds. The last ones are attainable, but only when TikTok's music and sounds are used exclusively.
A brand cannot sew together or perform a duet in a video that has non-commercial audio.
The Creator Programs like Fund, Creator Next, etc. that give you more chances for revenue are not available to you when using a Business account.
Pros and Cons of Tiktok Creator Account:
Pros
You have access to all of TikTok's most well-known tracks, sound bytes, and audio files of all kinds with the Tiktok Creator accounts.
You might stitch as well as a duet with the Creator account on any video, unlike Business account owners.
You would be able to track the stats for your account as a Creator and then adjust your strategy.
With TikTok's Promote feature, you can promote your work.
You can register for the TikTok Creator Fund with the Creator account and earn money for your work. It also enables you to sign up for the TikTok Creator Next Program and receive financial advice from your most influential users.
Cons
There is no possibility to include an external link in the Creator profile, unlike the Business account. In doing so, you waste a great chance to drive people to your website.
Third-party solutions that might aid in the optimization of the Creator accounts' social media marketing activities cannot be integrated.
Only the friends on the Creator accounts' friend lists have direct access to them. They can't connect with everyone on Tiktok.
How to Choose your Tiktok Account:

Before you create a new social media profile on TikTok, you should know the answers to a number of questions. For example: Will TikTok help me achieve my social media goals? Is my intended audience present on TikTok?
TikTok wants to be very clear about the type of account you should register: businesses should open a Business Account, while creators should stick with a creator or personal account.
However, it's not always that easy. Every account type has advantages, and no single account type can "get it all." Which one ought to be chosen?
To determine which form of account is truly beneficial, weigh all of the advantages and disadvantages for each. After evaluating the advantages and limitations, decide an account type and adhere to it.
How Many Tiktok Accounts Can you Have on One Device:
You must know about how to make a Tiktok account and some of you might be thinking how many accounts TikTok allows on one device. On a single device, TikTok permits up to three accounts, but each one requires a different phone or email address. Only one solution to possess more than three accounts is to utilize a different device.
How to Delete Tiktok Account:
There are always many good reasons why it might be time to delete your TikTok account. The steps listed below can be used to delete your TikTok account.
1. Click Profile in the lower right corner.
2. Click the top-right 3-line icon.

3. Select Privacy and Settings

4. Click Manage account

5. Click Delete account under Manage account.

6. To delete your account, follow the in-app instructions.