How to make money on TikTok: 7 proven ways for influencers to get paid
With 1 billion monthly active users globally, TikTok has taken over the social media world! This video-sharing app has come a long way since it was released on Android and iOS in 2017. The idea behind TikTok is that people can quickly and easily create short videos using their smartphones, making it possible for anyone to become a media creator.
As with almost every Internet-based trend that follows, TikTok quickly raises a question: "Can you make money on TikTok?" The answer is yes, of course you can. While TikTok isn't built specifically around making money or providing a revenue stream for creators, the app is very commercial and influencers can get paid on TikTok if using it creatively.
TikTok doesn't offer creators the monetization features of videos on the platform, which doesn't mean it's a closed door. With TikTok, creators can get sponsored for their posts. If you have a large number of followers, and curious about how to make money on TikTok, here's 7 proven ways to monetize your audience.
Table of Contents
How to get started with making money on TikTok
7 ideas on how do you make money on TikTok
How much money can you make on Tiktok
How to get started with making money on TikTok – Be an Influencer
First and foremost, you have to grow your real audience on TikTok, become a popular influencer, create organic content and earn sponsorships.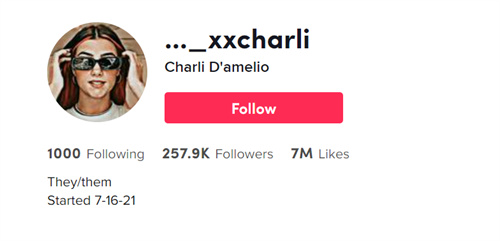 Being an influencer and influencing other people's buying decisions with your popularity, credibility, or relationship with audience is a legitimate way to make money on TikTok. Brands value influencers because they can create TikTok trends and encourage their followers to buy the products they promote.
Both engagement and authenticity are important to your success in TikTok. Your audience and followers need to keep interacting with your content and then come back for more.
Partner with a brand/other influencers. If there are a huge number of real people following you, TikTok gives you a very easy way to monetize your videos through the app. All you need to do is promote products and services that you really use with organic content. These brands, enterprises, stores, artists or anyone else will be happy to pay for your championing of their products or services.
You need to have a really big and engaging following — preempting a bunch of fake followers on Tinder doesn't diminish it. But with real followers, you can easily make thousands of dollars by recommending products or services.
Just remember, you must have a good reputation, build a strong relationship with your followers, and be reliable in terms of content.
How do you make money on TikTok? 7 ideas for monetization
As we touched on earlier, a substantial following on TikTok generates significant revenue. But not sure what to do? Read on 7 proven ways on how to get paid on TikTok.
1. Join the TikTok Creator Fund
At present, the platform has invested 2 billion dollars for Creator Fund, and TikTokers can get paid 7 dollars for every 100,000 views. That said, how much money you can make through TikTok Creator Fund basically depend on your audience size and the engagement (views, likes, and more).
However, four conditions must be met to join the Creator Fund:
First of all, you must have more than 10 million authentic followers.
Your videos must reach at least 100,000 views in the last 30 days.
You have to be 18 years of age or older.
Last but not the least, your videos must comply with TikTok community rules, and there is no violation when using or sending videos.
2. Drive traffic (and sales) to your online shop with TikTok bio link
To make the most of your profile for monetizing TikTok, you are encouraged to turn your personal account to business account, with which you can add a link to your TikTok bio and drive traffic from this app. It can be the link of your website, or your online store on Amazon, AliExpress, ebay, Etsy. Better yet, consider a link in bio landing page directing your visitors from TikTok to discover all your contents, your newest products, the discounted products, and the best-seller.
Create short videos to call on your followers to click on the links to buy goods, such as t-shirts, artistic works, photo prints, coffee, cups, bags, etc.
It is engaging and a great and honest way to make money on TikTok. Eager to build your link in bio? Start with Linkr free plan.
Oh, how could I forget to mention that a linktree page can also accept donations and tips from your followers and fans directly.

3. Sell your own business / merchandise with short videos
You don't have to create a business account for TikTok to drive traffic to your shop and make money. Without the "link in bio", you can still use TikTok as an absolutely free way to boost your business and sell merchandise.
And, this is probably the easiest way for small business owners to get paid on TikTok.
For example, you might have a rafting service that takes people down the Colorado River every summer. Well, you can take a video of every raft trip and make a 15-second clip to show people are having fun. Post it on TikTok with some promotional boxes showing where you are, how to contact you, how much it costs, and when your next trip will be. And you'll find bookings filling up like magic.
TikTok doesn't pay you anything directly, but your business is now making thousands of dollars from referrals and new customers by clicking your videos. (Of course, you can also post the video on your Facebook page, YouTube channel, etc.)
By creating and sharing videos that are fun, entertaining, creative or musical, you'll attract attention — and then you can pitch your product or service in the last few frames.
4. Get sponsored on TikTok
Another popular way for influencers to make money on TikTok is through partnership with brands. But how to get sponsored on TikTok? You need to be part of its Creator Marketplace to connect with brands, build your TikTok following, keep creating organic brand-favorite contents, optimize your TikTok bio. Make best use of the bio link with a linkr page linking to all your other socials like Instagram or YouTube where you have built a presence.
TikTokers that get brand sponsorship then can create sponsored posts and get paid by driving sales for the brand's products or services.
5. Go Live Stream and Convert Virtual Gifts to Real Money
Fans can help their favorite creators make money on TikTok without a brand sponsorship. The actual exchange rate varies over time, but the basic system is simple. TikTok users can buy virtual coins or gifts using real currency through in-app purchases. And then they use their coins and gifts to tilt TikTok creators for a great livestreaming content.
Creators can cash out the virtual coins and gifts and get real money.

6. Become an affiliate marketer with Linkr.bio
Linkr is rolling out an affiliate program for influencers and content creators across the globe to monetize your TikTok traffic. By joining in our affiliate program and become a Linkr affiliate, you are helping your audiences to find the best free link in bio tool for TikTok, Instagram and other socials, while earning competitive referral commissions, having free access to Linkr pro plan, and keep elevating your presence on TikTok.
Check out Linkr.bio homepage, or follow us on Facebook, Instagram, Twitter to learn more about the program.
7. Sell TikTok Accounts
It is a longstanding demand in the market, and one of the simplest and most practical ways to make money to TikTok. Currently, it's not very difficult for creators to increase followers on TikTok. A popular video can easily get more than 10 million followers.
If you plan to create a side hustle by selling TikTok account, here are the tips:
Generally, the longer an account is created, the more stable the account, and the higher the price.
Build a strong content strategy. For instance, if you're running a make-up account, keep posting make-up videos.
The faster your account grows, the greater the potential market that proves to be with your account.
Engage with followers with regular content and live stream.
How much money can you make on TikTok
How much money you can make on TikTok depends largely on your influence and marketing strategy. The invariable law is that if your video contents go viral TikTok, it's certainly profitable.  
As with other social media platforms, creators in countries with higher purchasing power tend to make more money. Additionally, these TikTok influencers can get more brand sponsorships.
Top TikTokers can earn between $20,000 and $50,000 through sponsored videos.
For examples, Connecticut-based dancer Charli D'Amelio earn $48,000 per post, Loren Gray Beech, an American model and singer, earn $42,000 per Post, and Zach King, an American filmmaker and illusionist based in Los Angeles, earn $41,000 per Post.
They are some of the people who make most money to Tiktok.
The above estimates are based on Forbes' interviews with influencers, brokers, managers, marketers and investors. It takes brand sponsorship, merchandise sales and content transactions into account.
For small time influencers, how much they get paid on TikTok will depend on how many virtual gifts they receive from the audience, and their ability to drive sales.
Ready to monetize your TikTok audience?
With the right approach, whether you're an aspiring creator or a brand owner, you can make money on TikTok. So start building a royal fans base, and make the most of the strategies to leverage this platform for your business. Don't forget to sigh up with Linkr for free to upgrade your TikTok account and cross-promote all your contents and socials. You are on your way to be a top TikToker!
Keep reading: