Benefits of Linkr Pro plan features – why you should pay and go Pro

Linkr is the quickest and easiest way to add multiple links to Instagram bio by helping its users to create a landing page and share the link in bio with your social media following.
You've probably started out with Linkr free plan, which allows you to add unlimited number of links, pick one free theme template, and earn money from Linkr. Your next step should be to upgrade for Linkr Pro. The big question is, how much does Linkr Pro cost and is it worth to go pro?
In this article we will introduce you Linkr Pro features and the benefits of Linkr Pro over Linkr Free. But always remember, whether Linkr Free or Linkr Pro, this platform is part of your marketing strategy for business or for building your presence on social media.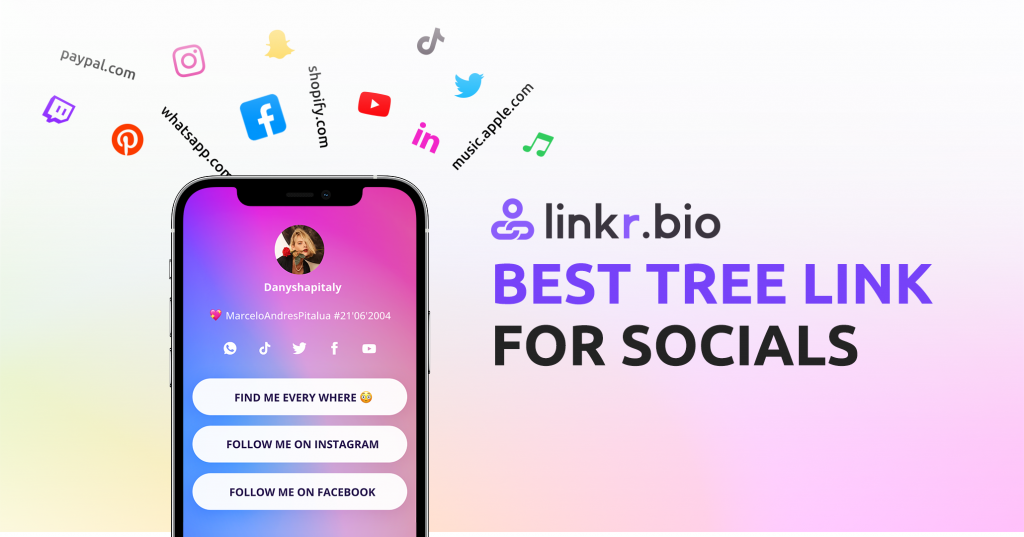 Linkr Free or Linkr Pro?
The Linkr Pro is Linkr's paid plan. Linkr updates its system every week and adds new feature every now and then. Unsurprisingly, most of the features are designed for Pro subscribers.
If you still can't decide whether to upgrade for Linkr Pro, here's an all-round comparison between Linkr Pro and Linkr Free. Have a quick overview of the distinguished features you gain access to when you become a Linkr Pro.
| | | |
| --- | --- | --- |
| Features | Linkr Pro | Linkr Free |
| Price | $0/month | $4.99/month |
| Unlimited links | √ | √ |
| Social icons | √ | √ |
| Music & Video links | √ | √ |
| Highlight & prioritize links | √ | √ |
| Archive & restore links | √ | √ |
| Support Me Links | √No transaction fee. 100% free. | √No transaction fee. 100% free. |
| Schedule links | √ | – |
| Themes | 140+ premium themes including animation themes | 10+ free themes |
| Multiple Layouts | √ | √ |
| Customization | √ Advanced customization for background, cards (buttons), font style, title color, icon color | √Basic customization for headers, texts, link thumbnails |
| Analytics | √ In-depth Analytics for Day-to-day data, Individual link analytics, social icon analytics device/location/referrer-based analytics | √ Lifetime Statistics only |
| SEO settings | √Custom title tags and meta description. | – |
| QR code generator | √ (More templates and customization features) | √ |
| Hide Linkr logo | √ | – |
| Marketing Integration | √Facebook Pixel, Google Analytics, TikTok Pixel, Mailchimp Integration | – |
| Website builder | √Create multiple website pages | – Only one landing page |
To summarize, some of the benefits of Linkr Pro over Linkr Free are:
Linkr Pro users can pick from so many premium themes.
You will be able to customize background color, image, video, gradient, as well as the font and button, to make your landing page more attractive.
The Linkr Pro Analytics allows you to access for in-depth stats data.
Take more control of your business by uploading your own brand logo, custom SEO meta, build mailing list, etc.
Linkr Pro gives you an easy website builder. You can make multiple website pages to hold different contents and links.
Subscribe Linkr Pro today and enjoy all these amazing features for your link in bio:
150+ themes for Linkr Pro subscribers: influncers, creators, business owners…
With Linkr Pro version, you can choose one of the 140+ premium themes to draw the most of your visitors' attention. Better yet, there are more amazing premium themes are coming soon.
More significantly, each theme was designed for a specific group of people. Social media influncers, content creators, brand marketers, business owners, bloggers and writers, musicians and bands, fashion icons,and artists can all find perfect themes.
Get inspired by 15 best examples of link in bio landing page designed by linkr

Prioritize and Schedule Links
With Linkr Pro plan, you have more choices on the links.
You can highlight your favorite links, and pin the most important links to the top. It helps your prioritized links and contents stand out and draw more attention to your visitors than other links.
To schedule a link for a specific time in the future, which is especially helpful if you schedule posts on Instagram

Advanced customization for branding marketing or personalized experience
Navigate to the "link in bio" section of your Linkr dashboard and add links to create a linktree landing page, furthermore, customize it.
Customize your header and text by writing something to tell your visitors who you are and greet them.
Create catchy links with thumbnail images.
You can now customize the background your landing page. Linkr allows Pro uses to add GIF and video background, and customize the color for gradient.
Make your Linkr page more attractive perfectly matching your branding or Instgram UI by further tailoring the cards (buttons), title color, icon color.
Hide Linkr logo and upload your own logo.

In-depth Linkr Analytics for Pro version
You can find the Analytics tab at the very top of your Linkr dashboard. If you're a Linkr PRO user, it shows views and clicks, average CTR (Click Through Rate), average time to click per daily/weekly/monthly activity, as well as the Lifetime Clicks. Access the date of this week, last month, this year, or custom a range for a specific period of time.
Besides that, you can measure the performance of your links based on the social icons you added, top locations, top referrers, and different devices. Linkr Analytics can help improve your market campaigns.
Learn more about the Linkr Analytics feature.

Integrate Linkr with Google analytics, Facebook Pixel, Mailchimp
Stay in control of link in bio, your business and your visitors by adding Pixels, Google Analytics, Mailchimp, SEO and Deep Linking integration to your Linkr. The business possibilities are endless with Linkr integration.
Facebook/TikTok pixel – track visitors, build your marketing audience, build model lookalikes, and measure campaign performance and re-market to audience on Facebook and TikTok.
Google Analytics – track your Linkr events in your Google Analytics account.
SEO setting – Custom the url, title, and description of your Linkr landing page, to make your products or services found more easily at search engines.
Learn more about the Linkr Integration feature

Create Multiple landing pages with Linkr Pro plan
This is another great benefit of Linkr Pro. It is easy and convenient for you to create more than one websites. And, make each customized landing page to display different types of your links and contents, from blogs, events, videos, contacts, to social media and affiliate Links.
The website builder feature is also perfect for business owners to showcase your product items, promotions, and best-selling individually.
All landing pages of your links are managed with one account, and can be used on Instagram bio. When clicked or tapped from your bio link, they direct your followers and customers to all your links and contents.

Final thoughts
Now you know why Linkr Pro plan is so helpful for your social media marketing, driving more traffic, and getting new customers. It is time you upgrade to Pro subscription and unlock premium themes, link types, advanced customization, advanced analytics, Linkr website builder, and more features coming your way.
Linkr creates for you the best link in bio and help you succeed!